About Lori Martinez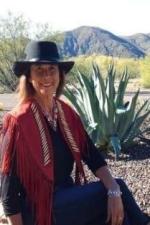 Lori Martinez
Contact Information
Mobile: 602.339.0959
NMLS #: 216866

Office Address
2055 E Centennial Cir
Tempe, AZ 85284
I have been in the mortgage industry for five years. I take pride in my title of 'Personal Mortgage Advisor' and work for Peoples Mortgage, in the 'Smart' group. We take great pride in being the first 'green' group of mortgage professionals. Our organization is passionate about delivering quality financial products and superior services to our customers, using innovative ideas and technologies that support responsible eco-friendly values, and making a difference in the world, one loan at a time.
My goals are to educate my clients on the process of a transaction and ensure their personal transaction is done with the utmost efficiency, inform my business peers on my industry, and to CONSTANTLY continue to improve myself to better serve my clients. I work with numerous lenders on all types of loans.
Specialties
FHA loans have been the preference of my clients along with VA loans. Living in Yavapai County has also given me the chance to offer 100% financing with USDA loans.